Whether you're just starting your career or looking to retire in the next couple years, at some point we've all asked ourselves this one question: When I retire, which state should I reside in?
According to Bankrate.com, some of the U.S. hottest states like Florida and Arizona aren't necessarily the best or worst places to retire.
When choosing where to retire some factors Americans must keep in mind is cost of living, health care quality, crime rate, culture and social environment, weather, taxes and the retiree population.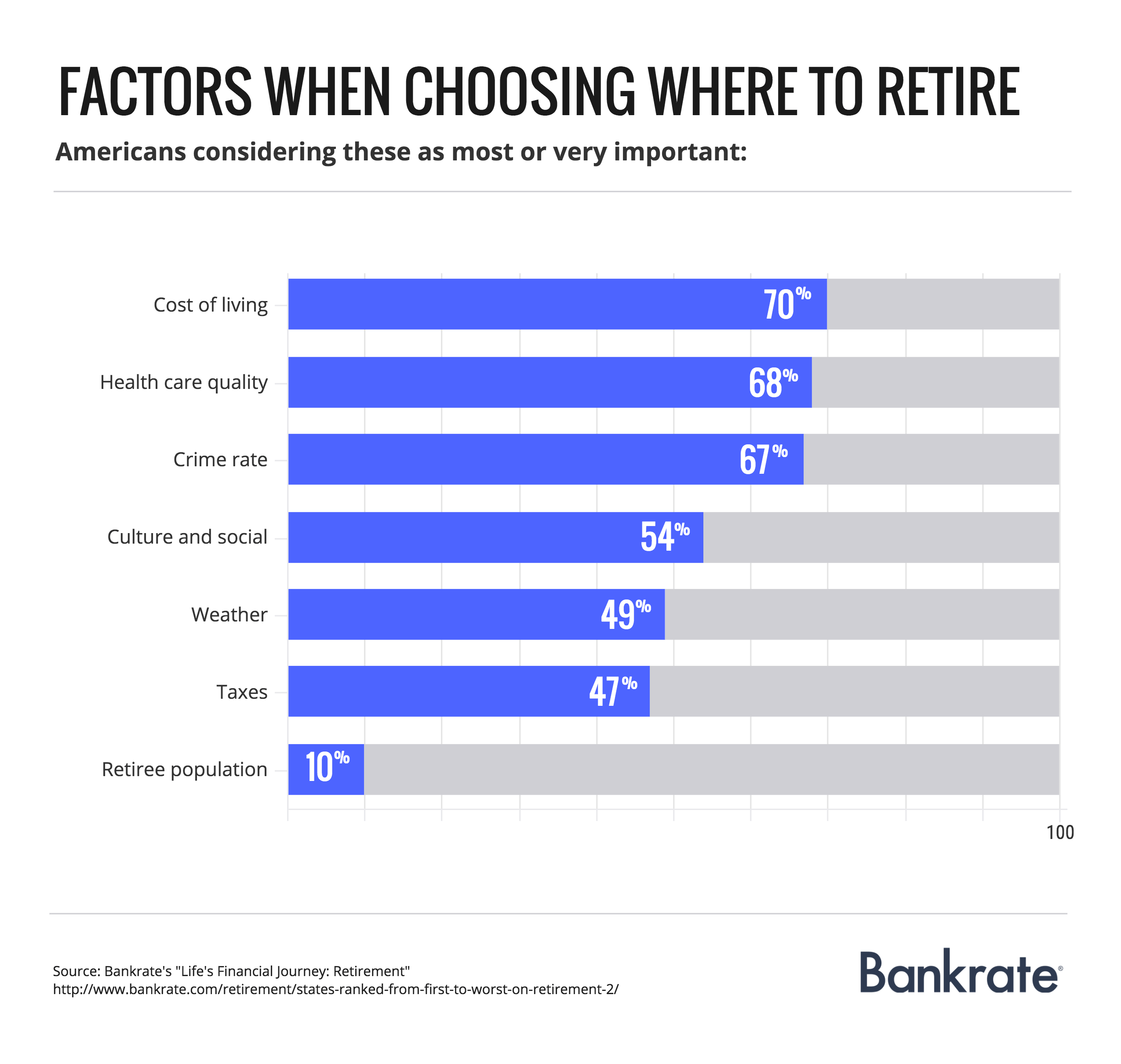 A new Bankrate survey shows that 47 percent of Americans would consider relocating when they retire. A household with higher earnings and younger adults are more likely to relocate than everyone else.
The best and worst states for retirement, according to Bankrate.com:
Best States
New Hampshire
Colorado
Maine
Iowa
Minnesota
Virginia
Massachusetts
South Dakota
Wisconsin
Idaho
Worst States
Alaska
West Virginia
Arkansas
New Mexico
Louisiana
Kentucky
Nevada
Oklahoma
California
Mississippi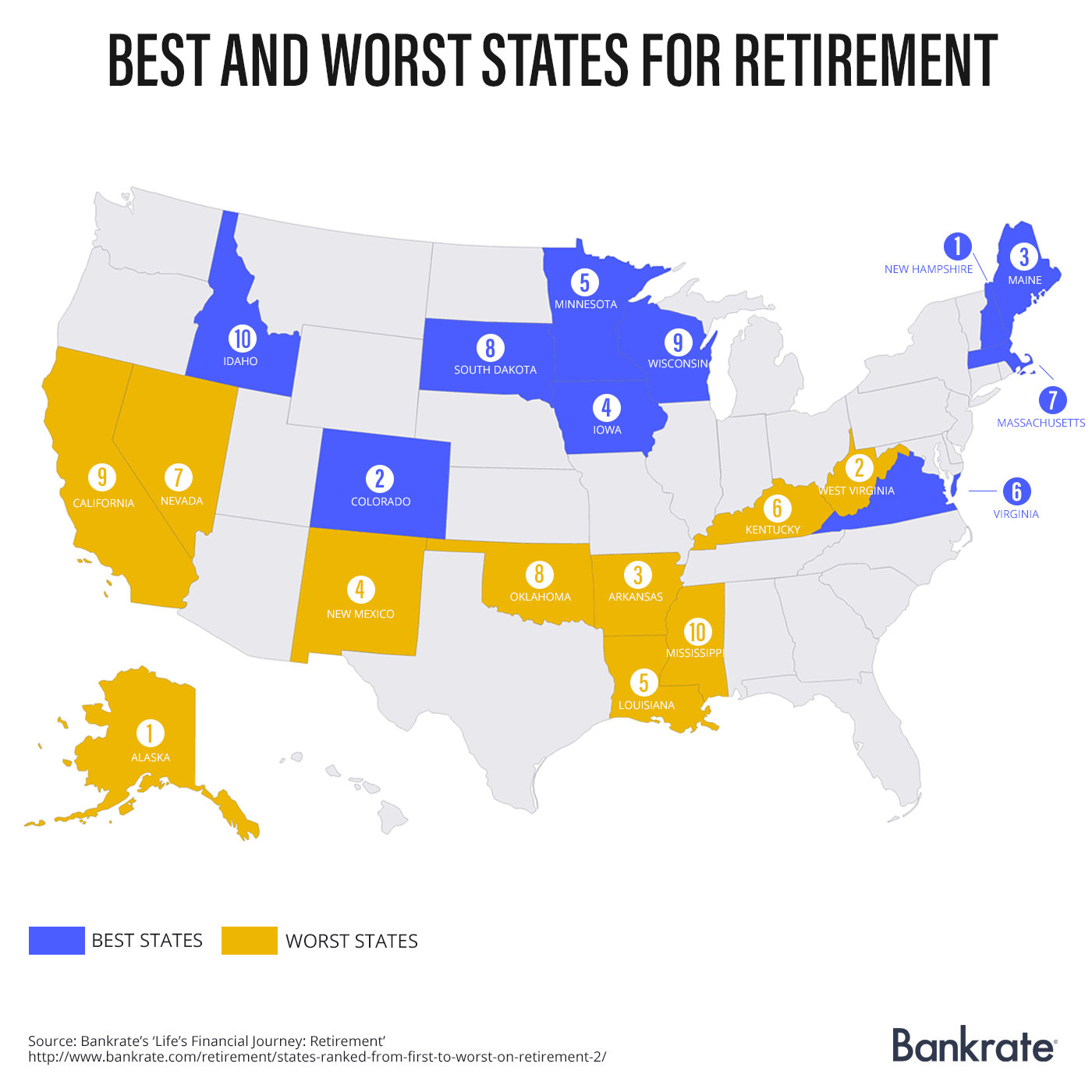 Bankrate reports that most retirees depend on a fixed income, such as Social Security. It's important for consumers to find a place where they can maximize their money.
Read more at www.bankrate.com.